Online Store
Fireworks For Sale At Our Online Store
At Star Fireworks we use our expertise as Britains, "Champion of Champions" to bring you the best in online fireworks. Every year we review the top manufacturers and only select the most exciting fireworks.
We proudly stock, Bright Star Fireworks, Absolute Fireworks, Hallmark, Brother Pyrotechnics, Zeus Fireworks and Dynamic.
When you buy from Star Fireworks you have the assurance of buying from a 40 year old company with a fireworks shop in Berkshire. We never cut corners with safety and customer service.
Our display designers select groups of fireworks that work particularly well for fundraising and PTA displays. We are here six days a week, 52 weeks a year and can happily assist you in putting together a selection that is perfect for your event.
Call us on 0800 781 0511
Customised Firework Display Packs for your Event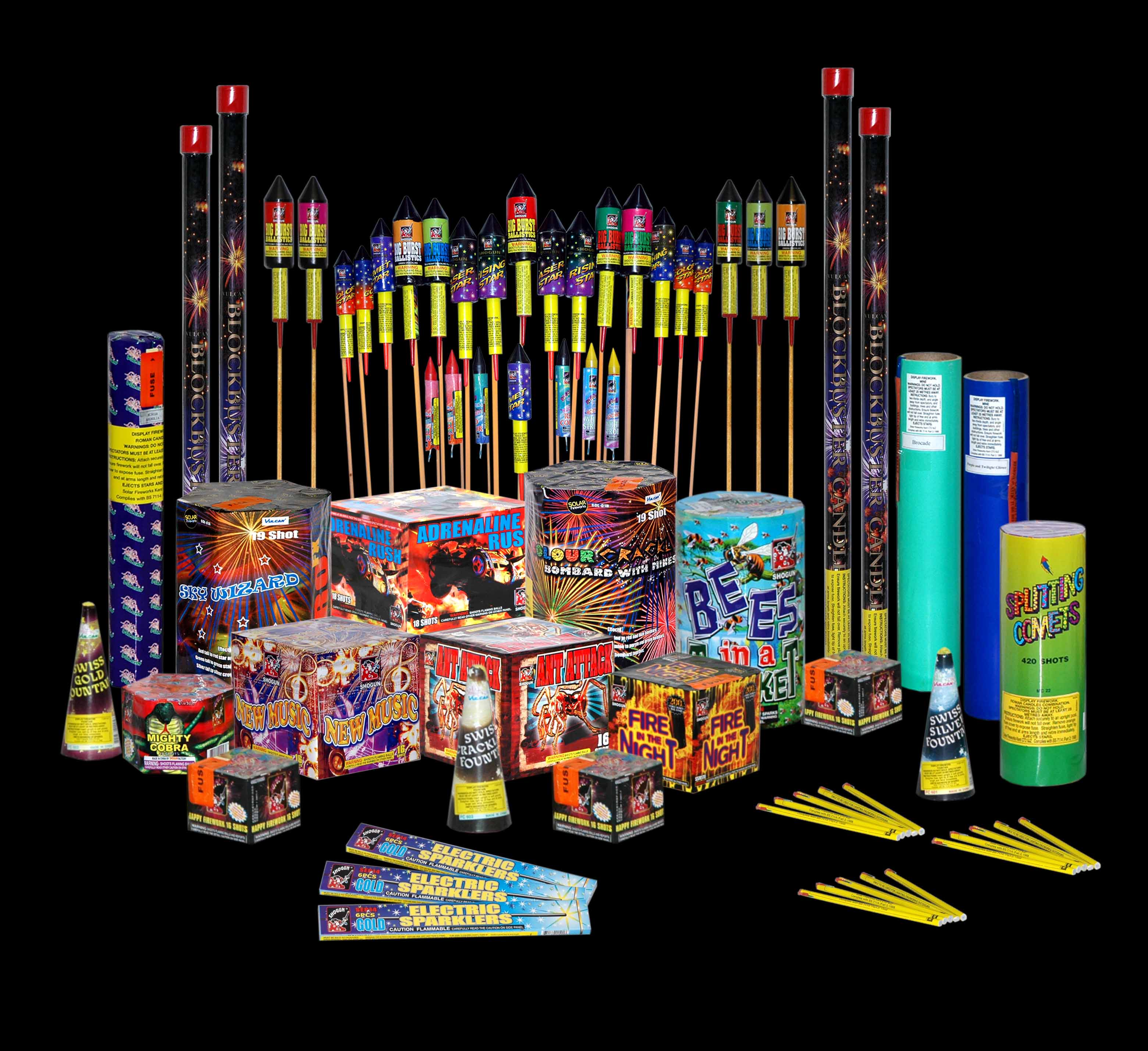 Add wax torches and sparklers to your event to create a truly memorable atmosphere and captivating photographs.